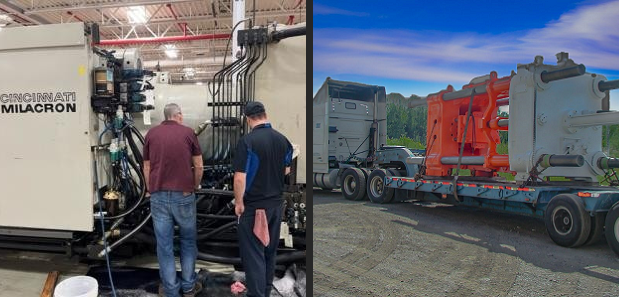 MSI, in conjunction with our strategic partners, can perform everything from routine maintenance and repair to complete machine rebuilding and refurbishment services. Trust us to provide the most skilled technicians and the very best ROI.
Our preventive maintenance and emergency breakdown services are second to none. What's more, our vast network of dependable, proven, and highly-skilled technicians allows us to offer industry-leading rates, lead times and competencies throughout the U.S. and Canada.  AND we do the work right the first time.
Preventive maintenance
Screw and barrel pulls
Complete cleaning for inspections
Troubleshooting and repairs
Component replacement
Machine certifications
Much more – just call us first and let us know what you need!
Satisfaction is always guaranteed
Comprehensive Remanufacturing and Standard Rebuilding
Our comprehensive remanufacturing and rebuilding processes start with an intensive analysis of machine systems and full disassembly. We then thoroughly clean the machine and its components while our engineers conduct a complete inspection to determine level of wear and functionality. A written quotation is then prepared, detailing a recommended scope of work for your approval.
You may specify complete restoration to original OEM specifications (rebuild),or opt for an updating to current technologies (remanufacture).
Once a project is complete, we test your machine at full capacity to ensure optimum performance prior to return to your facility. Your machine will be completely painted and safety labels and guards provided. Our technicians remain available to supervise onsite start-up and machine operation. Complete documentation of the project is provided along with a full one-year warranty.
Comprehensive remanufacturing
Standard machine rebuilding
Top-half rebuild
Linkage sets including our "Swap Out" Program
Inspect / replace injection-end components
Replace proprietary components (such as valves) with off-the-shelf components
Assure properly functioning hydraulics, lubrication, PLC, platens, linkages, tie bars and more