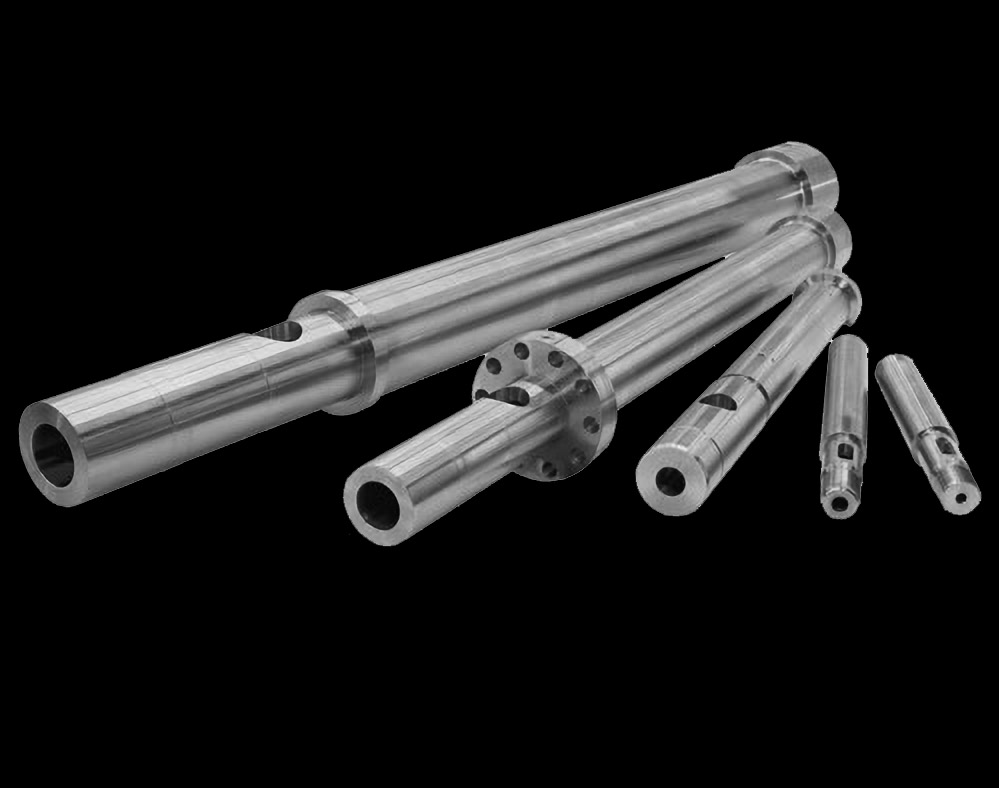 The structural shell of bimetallic barrels supplied by MSI consist of a microalloy steel that maintains high strength and straightness after casting of the wear-resistant alloy lining. Unlike some barrel manufacturers, MSI can provide long barrels – up to 240 inches (6.1 meters) – without resorting to butt welding. The benefit to you is a stronger, straighter barrel with no seams to trap polymers that can degrade and contaminate you process.
The structural shells of MSI barrels are made in America from first world-sourced micro-alloy steel. This assures maximum yield strength and a perfectly straight finished barrel after casting of the wear-resistant alloy liner. The liners are centrifugally cast using state-of-the-art induction heating processes to ensure the highest reliability without air gaps, hot spots, or liner detachment. MSI's barrels are available in several alloys to suit a wide variety of applications. They are simply the longest lasting, most reliable barrels available on today's market.

Don't fall victim to inferior quality foreign made barrels.
Why risk it? The foreign-made barrels in these pictures were constructed using outdated processes and substandard materials. Two-piece construction, pressed-in liners, and third-world alloys are all what to expect out of imported barrels and all will lead to premature failures and your wasted money.
Three Barrel Types Available
This barrel type is absolutely essential for molding highly filled abrasive materials such as those containing 25+% of glass fibers or mineral fillers (calcium carbonate for example) and hard-to-melt materials like HMWLDPE or LLDPE. These exceptionally durable barrels are made with tungsten carbide particles that are uniformly disbursed in a corrosionresistant nickel-alloy matrix.
These barrels are lower cost, yet still precision-crafted and long lasting. They are suitable for processing unfilled resins or try-out shops, mold builders, and other non-production molding environments. Made with a nickel-rich iron- boron alloy, the composition is strong, durable, high quality and guaranteed.
Designed to withstand the most severely corrosive environments such as Fluoropolymer processing, these strong, dependable barrels are constructed with a nickel-cobalt liner, one of the most corrosion-resistant alloys in the industry.
Repairs and re-sleeving available!