Internally Heated and Completely Shielded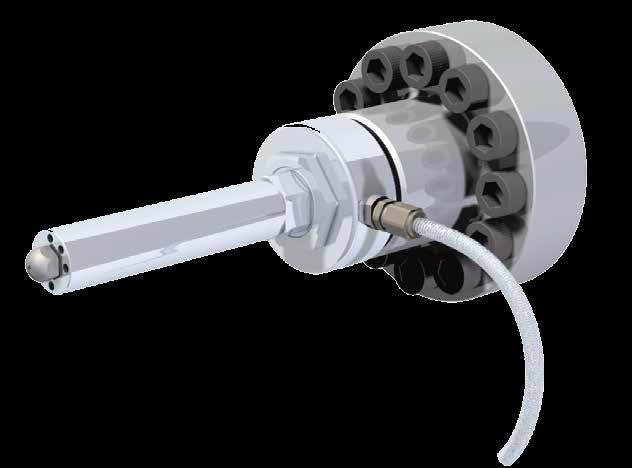 Improved Poppet Nozzles for Milacron PowerPAK
Large tonnage machines can bill out for hundreds of dollars per hour, yet their $10 nozzle heater bands can short out from excessive blowback and take down the entire machine. There's a better way.
The Molders Services preservation nozzle design is built with a serviceable internal coil heater to maintain uniform heating of the nozzle without an externally-exposed heat source.
The result? Less nozzle heater-band burnout from blowback. AND – downtime is minimized anytime a nozzle needs replacement.
The redesigned body eliminates hard-to-remove cartridge heaters. Simply remove the outer shield and replace internals when needed.
Our Preservation Nozzles ensure:
Improved temperature control
Fast response
Durability
Easy component replacement
Molders Services Preservation Nozzles:
Have an internal heater design, that eliminates cheap nozzle heater bands that are costly and time-consuming to repair
Offer a low profile with high clearance
Internal components are completely shielded
Materials and construction are of the highest quality
Precision machined components assure precise fit and are readily serviceable when necessary, but are virtually maintenance-free
Several mixer and filter insert options available to suit client processing requirements
Why settle for anything less than the best? And why pay more for substandard components?
Trust Molders Services to keep your operation running at peak performance. And whenever you need us, we're with you every step of the way with in-plant inspections and consultation, emergency repairs and fast lead times for the components you need.