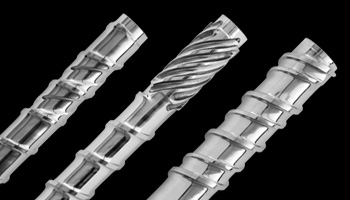 Screw Output • Durability Guarantee • Fit and Finish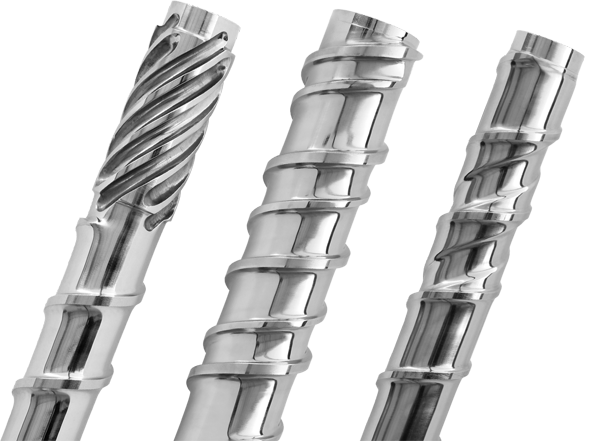 Molders Services can help you maximize your productivity!
MSI stocks over 100 screws, available to ship same-day and is part of a dealer network with over 700 screws in stock, ready to ship.
If we don't have your screw in stock we'll make a new one in as little as 5 days. We can get you out of a jam!
How much will a screw cost in your 500 ton? $90,000?
10 extra seconds is all it takes to lose $90,000 per year
During a recent screw inspection we found that the screw in a 500 ton Engle was a poor design. The result of the poorly designed screw was a 10 second increase in screw recovery time and an increase from 30 to 40 seconds in cycle time. That's a 25% increase in the machine's cycle time, causing a significant loss in production.
This custom molder was making $60 per hour, 5 days a week, 24 hours a day, $360,000 per year on that press. They had inadvertently reduced their output on that machine, effectively reducing the machine's yield by 25%. A cost of approximately $90,000 per year! A $4,000 high output MSI screw could have prevented this.
At Molders Services we are experts in the identification of problems related to injection end components. We will come to your facility at no charge to identify any problems and guarantee the results. We will also work with you on a preventative/predictive maintenance program.
In-plant consultation and inspections
Screws designed to perform – Guaranteed
Screws available out of stock
Quick lead times
Emergency Repairs